---
You'd be amazed at how often movies, TV, and newspapers screw up science. This site deals with glaring errors and common false conceptions about the science of astronomy.
---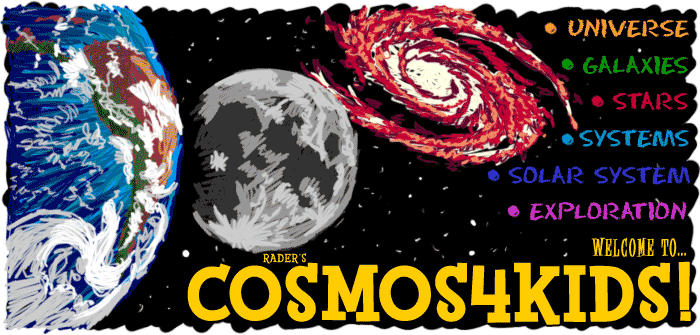 ---

---

---

---

Based in Pasadena, CA, this is the part of NASA that runs space probes. Go here for the latest information on Mars landings, photos of distant planets taken as probes whiz by, and find out about how samples have been taken from the tail of a comet. P.S. I have a friend that works for them!
---
---
Home page for the government agency that deals with space exploration, and well as studying our own planet. Any type of spacecraft that has people aboard is managed through here.
---

---

---

---
A student-friendly site that covers a wide range of topics dealing with astronomy.