---

This site contains information on tsunamis throughout the Pacific and Indian Oceans, as well as how international communities are dealing with tsunamis.
---

This takes you to a page for a research group that is trying to figure out how to better predict the paths of tsunamis.
---

Here, find out how communities can become prepared for a tsunami. Includes links to international monitoring networks and research groups.
---
---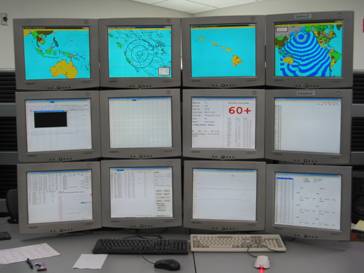 West Coast & Alaska Tsunami Warning Center
You can track current tsunami warnings here.