This is a database that contains pictures of basking sharks from different locations. These shots are used to identify individual sharks and track their movements around the globe.
---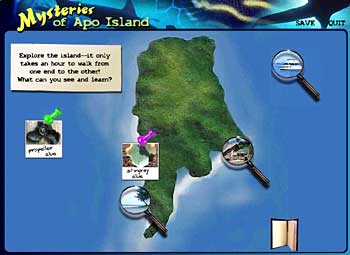 A game that lets you explore an island to solve a mystery about what is taking large bites out of boats....
---
National Shark Research Consortium
Explore the latest in shark research. Includes a link to a group working in Moss Landing.
---

Are sharks as deadly as you are led to believe? Find out here.
---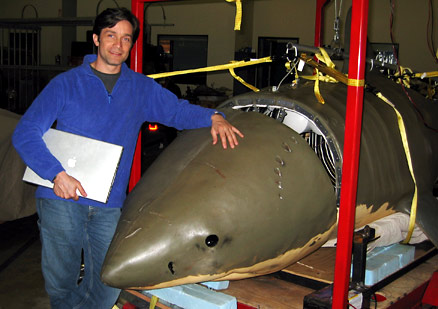 National Geographic article: Shark-Shaped Submarine Is Latest Cousteau Star Vehicle
Want to observe sharks acting naturally? You'd better look like one....
---